페이지 정보
작성자
최고관리자
작성일

22-09-13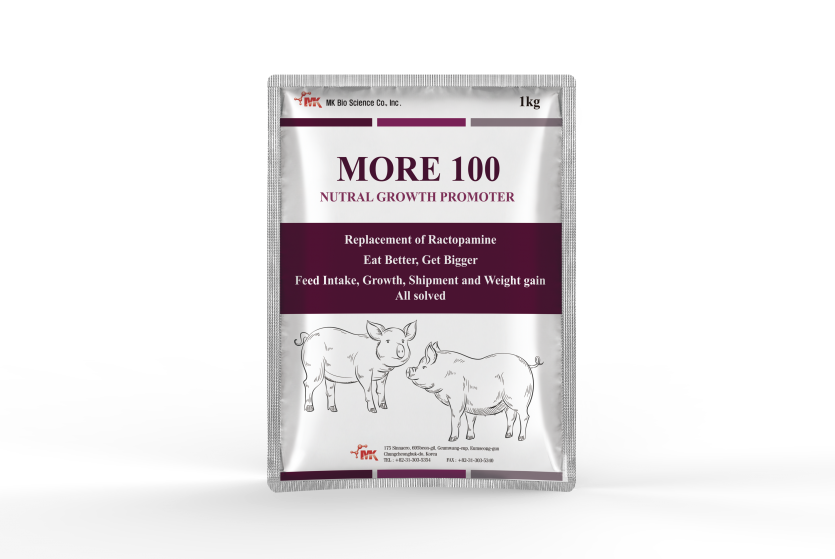 ORGANIC ACIDS
MORE 100
[ INGREDIENTS ]
· Double buffered bytyric acid
· CaHMB
· Seaweed extract
· Yucca extract
· Eucalyptus essential oil
· Laurel essential oil
· Lemon essential oil
· Kaolin
Product Descriptions
Replacement of Ractopamine. Feed Intake, Growth, Shipment and Weight gain All solved.
· It is confirmed by the test results of several test farms that it is an additional increase of about 100g per day

· Contains a type of seaweed called "Kelp". It has been reported to have effects such as intestinal health, growth promotion, and disease prevention

· This product contains Double buffered butyric acid, CaHMB(Beta-hydroxy, Beta-methylbutyrate), Seaweed extract, Yucca schidigera extract, Eucalyptus essential oil, Laurel essential oil, Lemon essential oil, Kaolin. So, if you use MORE 100, improve Feed intake, Growth shipment and Weight gain all solved.